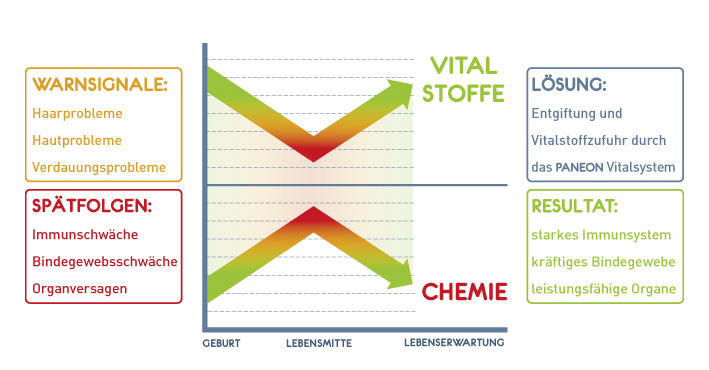 The solution: Removing old strain*, avoiding new strain and refilling depots with vital substances

Stay healthy:
Slow loss of vital substances with becoming stronger strain with chemical and radioactive substances will lead to first warning signals (skin, hair, digestion, high blood pressure), even further to a weakening of the immune system and the connective tissue. This again will end up in deadly diseases like cancer and infarct.

1) The PANEON health system protects by helping at removal of chemical substances and avoidance of new pollution.
2) The second important basis of health is the revitalization of the body by high dosed natural vital substances.
3) Surely there may be also mental and psychosomatic causes (e.g. stress) which can lead to illness or weakening of the immune system, which should also be looked at (>>> Details).